We offer custom-built mobile billboard trucks. We offer any custom size bed in many designs to be mounted to any brand truck frame wanted.
Vinyl panel type (Optional Back-lit)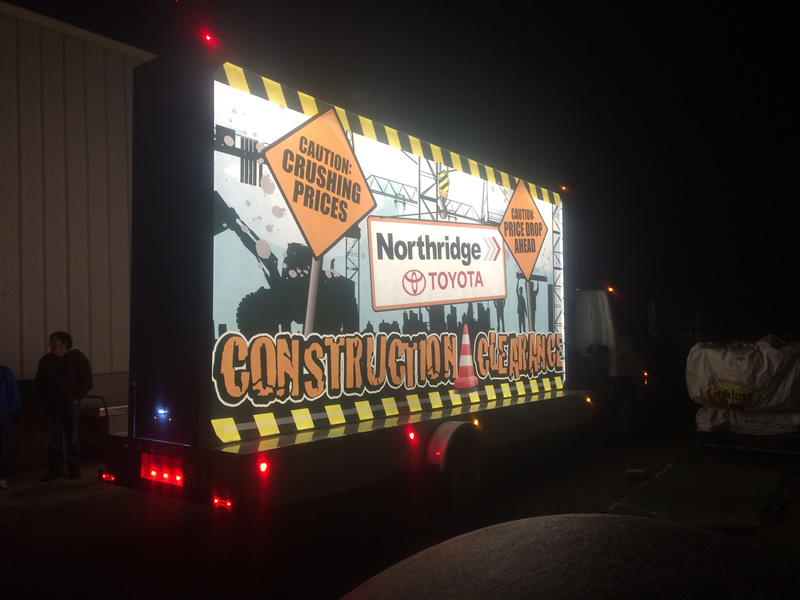 Vinyl style advantages.
Vinyl is a durable, low-cost panel material. Our custom vinyl attachment system makes it easy for one person to install or replace vinyl panels in minutes. Vinyl can be rolled up for easy storage and used over and over. Individual ads can be changed out fast and easy even on the road. Vinyl can be back-lit for night use. Back lighting stands out and does not have the glare problem that front lighting has. Another great advantage…vinyl panel trucks cost less!
Call for pricing or help on what style best fits your needs!