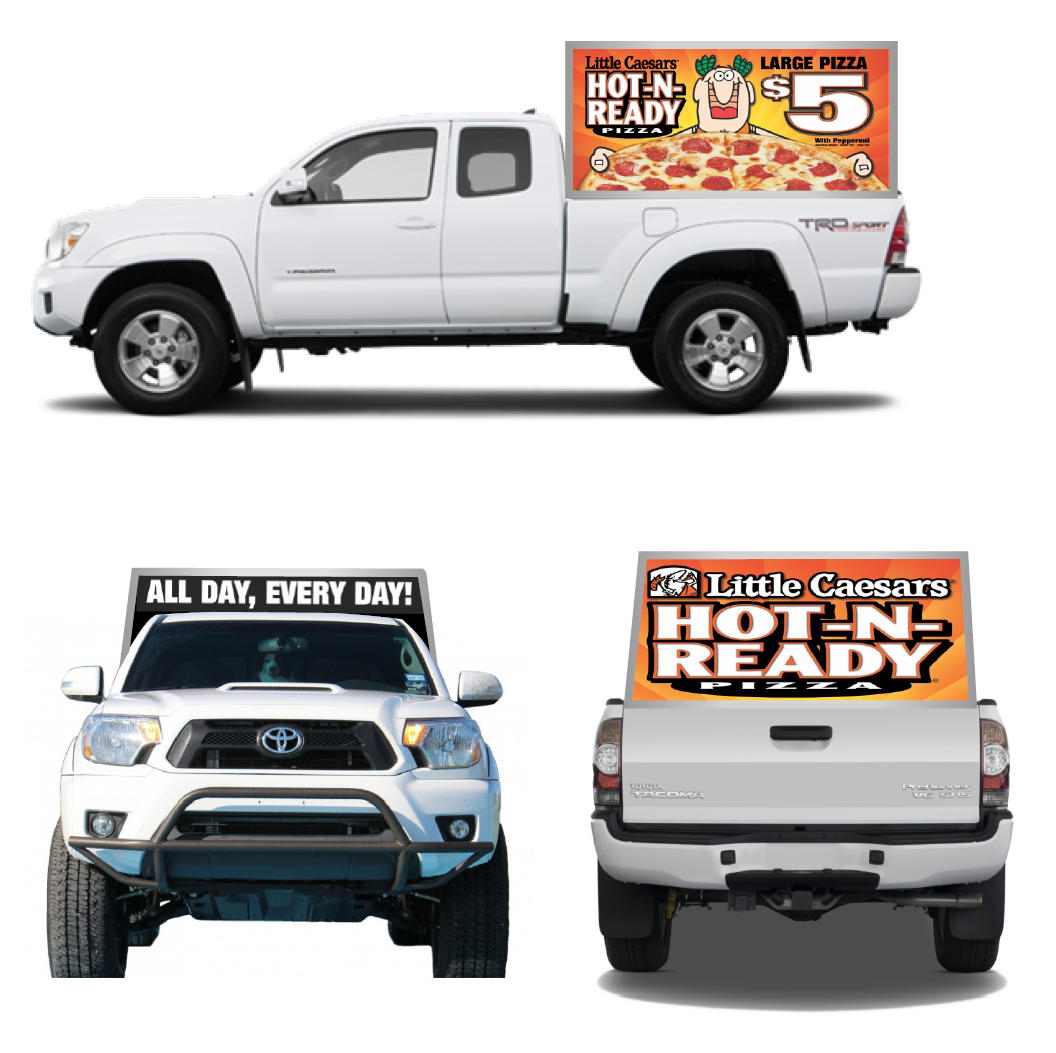 A pickup sign is not new. It is just better and easier. Our topper the Cube, is a five sided pickup bed sign frame. The cube has four sides and a roof. All five panels can have a custom printed message. The large roof panel is used to reduce wind drag and can be seen from buildings and overpasses.
The Cube is made from aluminum for a strong and light weight structure. It clamps on the bed of any pickup truck using four standard canopy clamps and won't damage the truck. It can be driven at any speed.
The Cube can be back lighted for night use. This makes it ideal for any business. Great for car dealers and political campaigns, small businesses that want to get noticed.
All the sign panels use a standard vinyl and use our custom tension system.